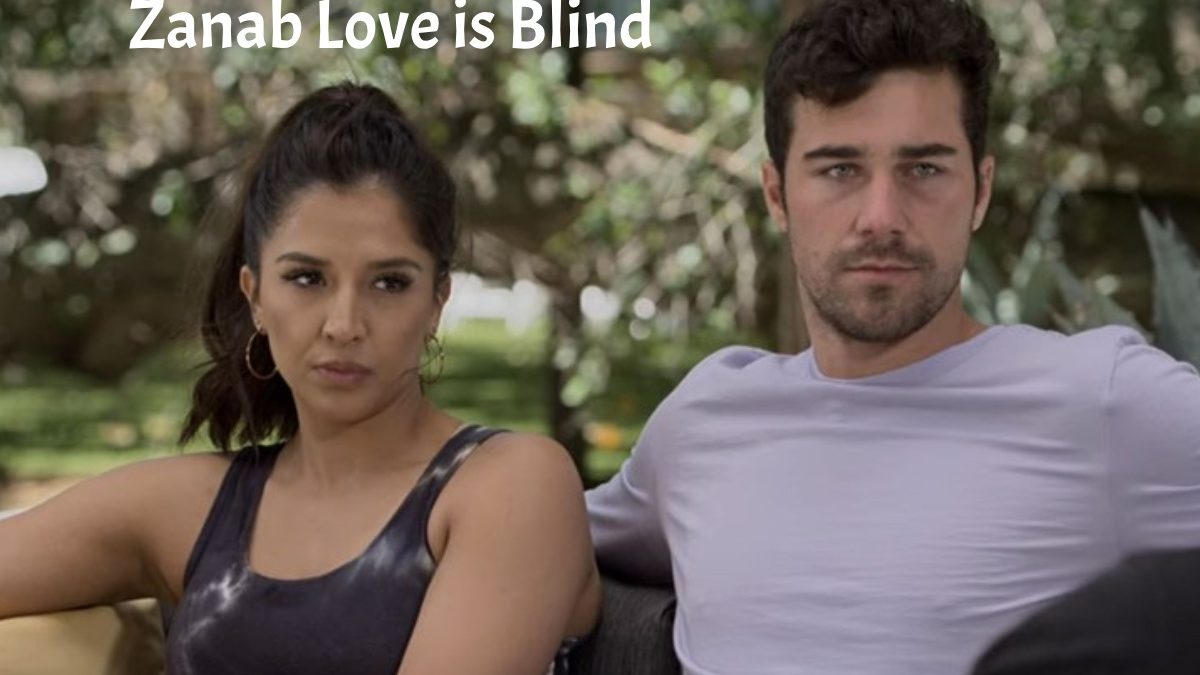 Zanab Love is Blind
The Zanab Love Is Blind reunion only caused more controversy in the fandom. Many people left no longer believing Zanab Jaffrey. But there is a scene that supports her claim that Cole Barnett commented that she was eating another time. Zainab explained, "The Cuties story that didn't cut was one day at 2 p.m., and we were still filming. I hadn't had a chance to eat, so I grabbed two Cuties. He looked at me and said, 'Are you going to eat both?' I said, "Well, yes, that's one serving." And he said, 'Well, we're going to eat later, so maybe you should save your appetite.
Cole again denied this and asked for the footage to be shown. The clip was at the end of the meeting. What Zainab said happened, but Cole was surprisingly more concerned when she said she hadn't eaten. Many fans took this as Zainab lying. But this isn't the first time the couple has been filmed discussing food and their bodies.
Story of Zanab Love is Blind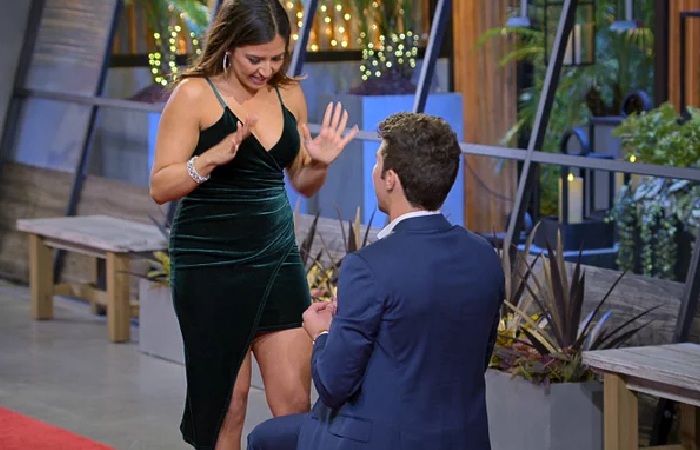 Netflix's 'Love is Blind' is a dating reality series that has an intriguing concept. The show uses special modules to offer several men and women the opportunity to find their ideal partner. While participants can easily talk with their partners, they cannot see them and must rely on their emotional connection to determine the future of their relationship. A couple is only allowed to see each other after agreeing to get married.
The show's third season welcomed contestants from and around Dallas, Texas, several of whom found someone to marry. One of the series' most famous couples is Zanab Jaffrey and Cole Barnet. The relationship between the two had fans eagerly anticipating their moment at the altar, and the results shocked many. Naturally, audiences are eager to know if the two are still together, and we're here to answer the same!
Zanab and Cole's Love is a Blind Journey
For Cole Barnett, the experience was a way to find someone to match his energy and share his thoughts on marriage. Although he didn't see that with Colleen Roseau, his connection with Zanab Jaffrey seemed like the perfect fit, and maybe more. Things between the two were pretty impressive even after they met, but they slowly got worse after they entered the real world.
The first and most significant obstacle to their relationship came after meeting other couples. It was Cole's first time seeing Colleen, and he was pretty impressed with her appearance. During the pool party, where all the cast members were present, Cole approached Colleen and complimented her physical appearance. He said she was the girl he would have dated in the real world. Learning about this conversation made Zanab insecure about her appearance, especially since Cole rated her a "9 out of 10" while giving Colleen and Raven Ross perfect scores. However, they decided to move on and try to build their life together. Cole was also uncomfortable with Zanab's communicates style and often stated that he didn't like his 'passive-aggressive' comments.
What Happened to Zanab's Parents?
Zanab's family is originally from Pakistan, and she was born in Scotland in the United Kingdom. She moved to the United States in the fifth score and has a sister who is eight years older than her and still lives in the United Kingdom. Her parents divorced when she was still young, and that was not the end of the turbulence of her youth.
Her father died in a water skiing accident when she was 13, and she lost her mother to a brain tumor when she was 18.
After her father's death, Zanab's stepmother developed her legal protector. During her connections with Cole in the show's first episode, Zanab spoke about losing her parents, saying she felt like she had cried for a decade. She also said that losing both made her grow up incredibly fast, which makes sense considering her existing support system was gone.
Zanab and Cole had a Massive Fight in a Recent Episode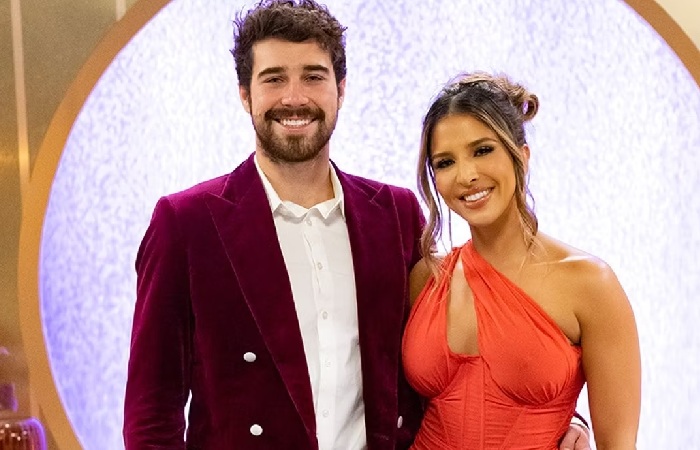 Although Zanab and Cole are now betrothed, many fans are unhappy about their recent fight. During the war, Cole asked Zanab if she might be bipolar, a remark that infuriated fans online. The statement came after Cole attempted to cook them dinner, and Zanab was critical of his cooking skills.
As the two argued, Zanab suggested that Cole might not want to marry her. Cole retorted that he wanted his future wife to like him more, then asked if Zanab could be bipolar. The bout left many fans livid, but Cole and Zanab appeared to have started a way to resolve their disagreement, and they were still together at the end of the episode.
Are Cole and Zanab Still Together?
We won't know if Cole and Zanab survive until the Love Is Blind finale on November 9, but their relationship has been filled with drama. The two have hinted on Instagram that they might make it to the end of the show, and many fans are certainly rooting for them to find a way to work things out despite Cole's many stupid comments.
Ultimately, only time will tell if the two can stay together and leave the show engaged or married. Love is Blind has operated for some couples, but the series certainly doesn't have a 100% success rate.
Zanab and Deepti from Love Is Blind Were Disrespected by their Partners
Zainab and Deepti, who are of Pakistani and Indian descent, were scorned by their Love Is Blind co-stars. Cole is scrutinized after flirting with Colleen at a pool party, nearly breaking up Colleen and Matt's relationship. Worse yet, Cole told Zanab that he found Colleen and Raven Ross who were engaged to Siriku "SK" Alagbada more attractive than her. On the other hand, Shake repeatedly stated in Love Is Blind season 2 that he wasn't physically attracted to Deepti and rubbed viewers the wrong way when he compared her to his aunt. Zanab and Deepti were affected by Cole and Shake's comments on their Love Is Blind seasons.
Love Is Blind's Zanab and Deepti gave Fiery Wedding Speeches
While Deepti and Zanab didn't get married in Love Is Blind seasons 2 and 3, their respective marriages followed similar patterns. Both women initially turned down their partners at the altar; surprising Love Is Blind viewers with passionate speeches. In Love Is Blind season 2, Deepti called out Shake's controversial behavior and said she had to "choose herself." While Shake didn't seem surprised by Deepti's statement, Cole was blindsided by Zanab's rejection. When Zanab says, "I don't," in Love Is Blind season 3, she doesn't hold back and tells Cole, "You disrespected me, you insulted me, you criticized, and for what it's worth, you single-handedly shattered my self-confidence.
Love Is Blind's Zanab and Deepti Cut off their Former Fiances
While some former Love Is Blind relationships continued after filming, Zanab and Deepti quickly cut contact with their former fiancés. In the Love Is Blind season 2 reunion, Deepti and Shake got together for the first time and dramatically overhauled their relationship. Shake ultimately remained the villain of season 2 and has since regularly criticized Love Is Blind. Likewise, Zanab and Cole spoke for the first time in months during the Love Is Blind season 3 reunion and haven't spoken since, although Zanab regularly battles criticism against her online. Zainab and Deepti differ in many ways, but it's hard not to see the similarities in their short Love Is Blind engagements.
Conclusion
Zainab Love Is Blind is Jaffrey continues to speak out about Cole Barnett since Love Is Blind season 3. If but she recently made accusations that producers may have play a role in how everything panned out. Zanab and Cole connected in the pods after discovering they checked each other's boxes. Throughout their time engages, the two could seen struggling with differing levels of maturity and some pretty major communication issues. Zainab nitpicked everything Cole did, and he wasn't the best at saying the right things to her. The result of this painted both of them in a light they didn't wish for. And also, the breakup has dragged with judgment ever since.
Also Read: How did The Walking Dead End?
Related posts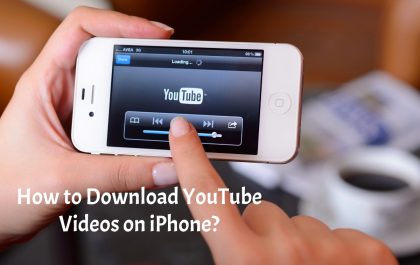 How to Download YouTube Videos on iPhone?
How to Download YouTube Videos on iPhone? How to Download YouTube Videos on iPhone? If you want to download a…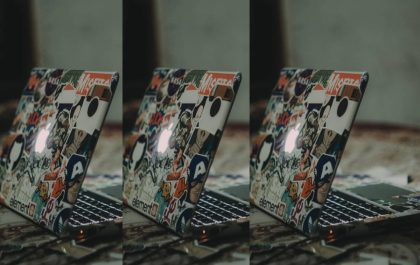 What Are Laptop Skins and How to Choose One – 2023
Laptop skins are thin and soft covers. It covers your laptop totally. It gives you protection from getting scratches or…