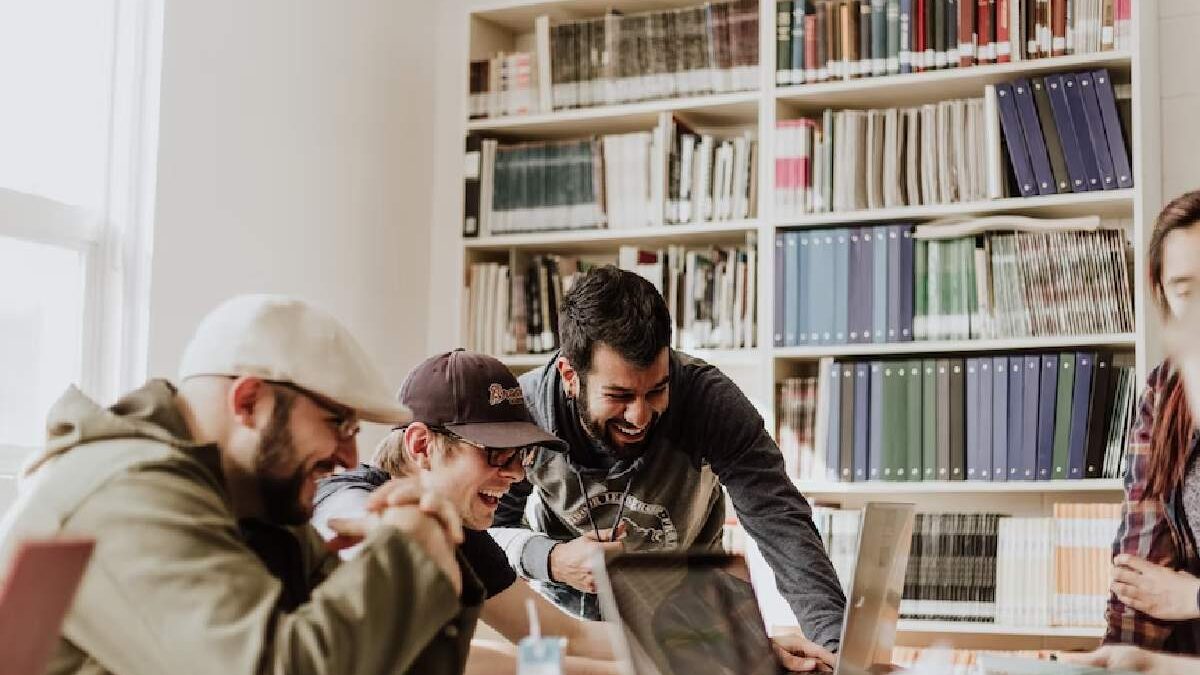 5 Technological innovations for people with disabilities
technostag, 1 year ago
6 min

read
372
5 Technological innovations for people with disabilities – One of the significant contributions that technology offers us is to make our lives easier. From banking apps to selfie gadgets, innovative ideas from big tech companies and small businesses alike help make everyday life infinitely more convenient and easier for people. A global objective is that technology is available to everyone. However, it must also specialize in supporting groups whose impact is most significant. This is the case with the technologies that developed for people with disabilities
Eighteen million people with disabilities live in Mexico, facing numerous social and technical barriers preventing them from leading an everyday life. However, some of these obstacles can overcome or, at least, minimized to a large extent, thanks to technological innovation.
They are people with vision limitations; hearing difficulties; or reduced mobility; Technology can go a long way in making your daily tasks much more accessible. Here are some prominent examples.
1. Lazarus – app for people with visual disabilities
This application allows visually impaired people to orient themselves correctly thanks to the real-time location system that reports where we are.
App Lazarus.
Lazarus is an assistant that accompanies blind and visually impaired people on their journeys, providing an auditory field of vision. This device includes relevant information about the environment in which we are, be it pedestrian crossings, street crossings, stairs, shops, etc.
This device has a series of characteristics that make it essential on a day-to-day basis for a visually impaired person:
It uses Google and Open Street Data as data sources, providing the necessary information for the user.
It has two types of use: Flashlight, in which the user points the device, and the 360º mode, in which it identifies the entire environment at the moment.
Lazarus fully customizable in the way it used and in the filters for the places we visit.
If we travel by public transport, Lazzus activates a special mode that tells us where we are.
2. Gaspard mat – for the wheelchair
One of the big problems that people who spend a lot of time in a wheelchair face is poor posture, which can end up with added pain and injuries that worsen the health status of people with disabilities.
To address this, Gaspard has been invented, a "connected mat" for wheelchairs, which has a wide range of features designed to improve posture, eliminate back pain and increase mobility.
This invention consists of an insole hidden under the seat cushion that senses how the user is sitting from pressure sensors. The mobile app can help a person make better decisions while sitting by tracking push-ups and time spent lying down. Also, if you are in the wrong position, the application will alert you to move (according to your possibilities) so as not to strain your back and avoid chronic pain or consequential injuries. You can prevent inactivity and promote healthy behaviour.
3. Dring – smart cane
Mobility problems also taken care of by technology experts. Thus, a simple cane can become the perfect tool to prevent accidents or to warn when one occurs.
The intelligent cane, known as Dring, has GPS and movement sensors. If the person using it makes strange movements or falls to the ground, the rod quickly alerts someone who can help.
In this way, the fear that many people with motor disabilities have to move when they are alone is eliminated so that they can recover part of their daily life.
Its exterior is very similar to classic wooden canes, but inside it is equipped with sensory technology to record the user's frequent movements. For this customization, an accelerometer and a gyroscope are used, with which it is possible to detect any unusual activity.
On the other hand, thanks to its artificial intelligence system of motion sensors, this device can detect problems based on the movement of the person, which could even save them from an aggravated situation and even death.
Finally, despite its internal components, the Smartcane is a light and ergonomic cane, so the user feels more comfortable and safe using it.
This smart cane far exceeds its predecessors by having a geolocation system, which tells the relatives of the elderly where they are, either through a text message or a phone call to alert them of the emergency.
Once the person is alerted, an automatic message sent back notifying the user of the cane that their relatives have already been announced, and once they answer the call, it reports that help on the way so they can calm down.
The cane can detect unusual behaviours, including low activity, sudden movements, falls, or prolonged inactivity.
4. Ava – the app that transcribes speech to text in chat format
Ava is an application that facilitates group conversations for people with hearing problems. It transcribes the participants' conversations in real-time and displays them on the screen as if it were an instant messaging chat.
Some applications transcribe from text to speech or others from address to text; One of the advantages of Ava is that it integrates both functionalities. In this way, anyone, whatever their limitations, can participate in the conversation
WhatsApp. The application works through the mobile phones of everyone present in the conversation or meeting. Through the microphone, each phone captures the conversation and sends it over the Internet where it interpreted and transcribed and returned to a screen that shows what each of the participants is saying, as if they were all participating in a chat or group discussion.  With this, the user can attend to different interlocutors almost simultaneously, focusing on lip reading or listening to what they can of the conversation. However, all this reflected with different colours to know who said what. Always remember that you have a verbatim transcript of the active discussion on your smartphone's screen.
5. Dot Watch- the Braille clock
In a world rife with virtual visual stimuli, being blind or having significant vision problems can mean getting lost. From push notifications to text messages, the connected life you lead depends heavily on the ability to see.
Although various digital devices for blind people have been around for some time, most use sound. This creates problems because they need to wear hearing aids, other noises not heard (vital for the blind), or the information reaches everyone's ears. Braille reading devices also exist, but they are bulky and expensive; only 5% of blind people own one. Fortunately, there's a more subtle strategy for the visually impaired, thanks to Dot Watch.
This innovative smartwatch has a braille touchscreen and a sleek, flat design. It uses 24 points for many functions, connecting to a smartphone via Bluetooth.
That is to say, dot displays information using four dynamic, active cells in Braille, and users can select how fast the characters updated. Moreover, the watch connects to a smartphone via Bluetooth and can receive a text from any application and service (instant messaging, directions from Google Maps…). Users can also send simple messages using the buttons on the side. Dot also has Open API, meaning anyone can develop or adapt applications to use it.
Related posts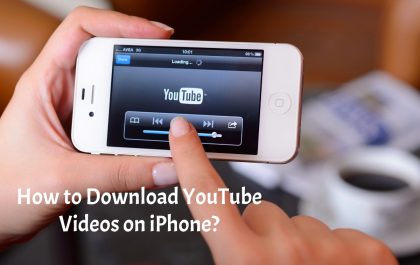 How to Download YouTube Videos on iPhone?
How to Download YouTube Videos on iPhone? How to Download YouTube Videos on iPhone? If you want to download a…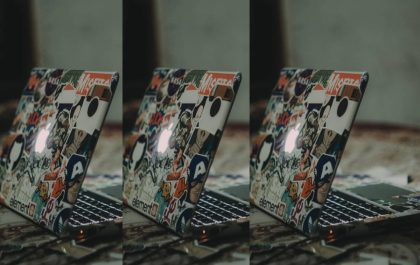 What Are Laptop Skins and How to Choose One – 2023
Laptop skins are thin and soft covers. It covers your laptop totally. It gives you protection from getting scratches or…